Read Time:
5 Minute, 29 Second
If you're thinking about starting a website, one of the first questions you will definitely ask yourself is "how much does a website cost?". It's an important question! Questions about website design cost are common online, but very few people are prepared to answer, even when it comes to professional web design prices.
We at Intuisyz, a web design agency in Kochi, examined some of the most important factors that go into a web design quote.
Find out a website cost, it comes down to the fact that you get what you pay for. A cheaper website will have less functionalities and less content, while a more expensive site will have lots of additional functionalities and design features. The overall website cost totally based on what you need.
The Average Website Cost in 2016
The price of designing, developing, and building a website has changed very often. The value of a website is different in 2016 when compared to previous years.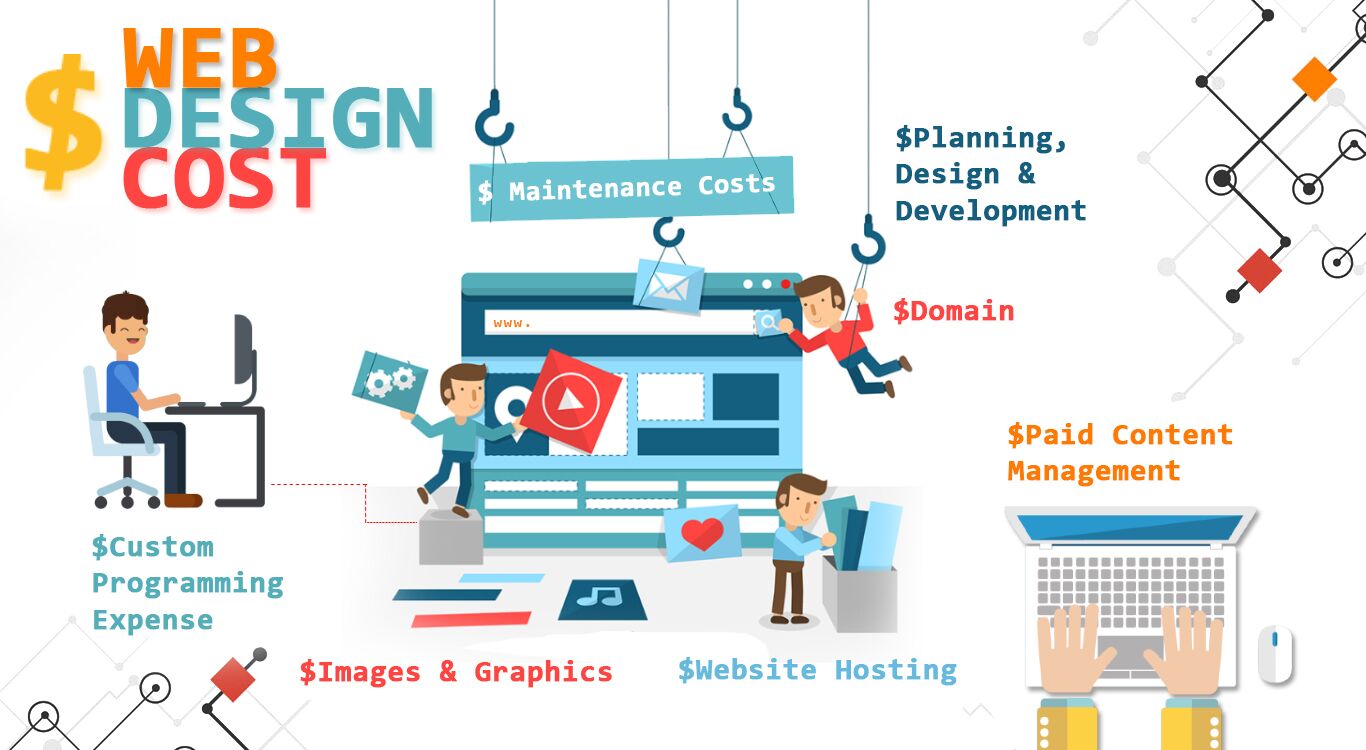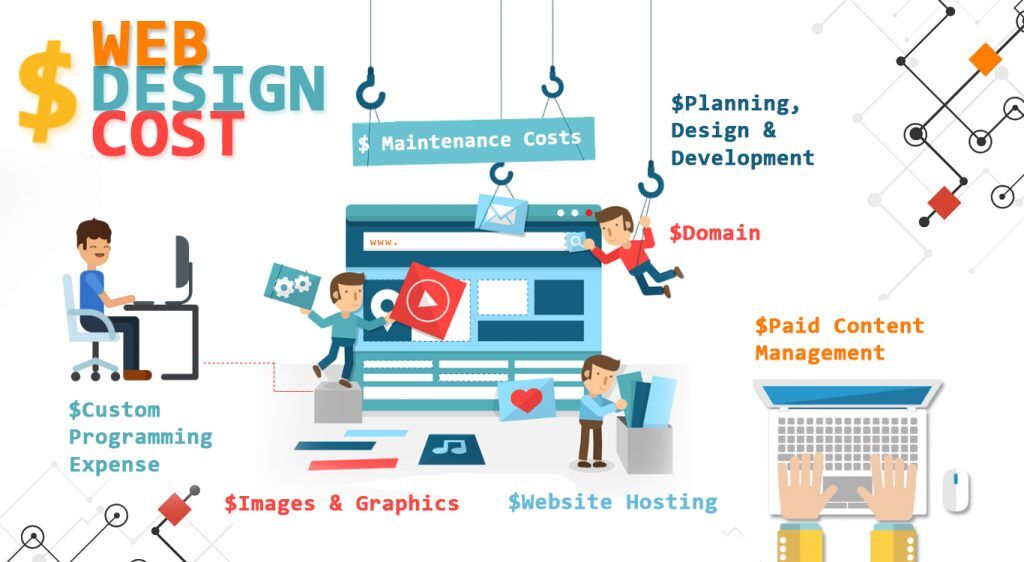 Some Common Website Components And Their Costs
The first thing you will need is a domain name(like intuisyz.com). Domain name of a website is the unique name that appears in the URL of the website. Domain name creates an online identity for the website.
Domain cost is based on its availability. For example
.com Domains
If the domain is available, then you can purchase the domains from domain registrars.
NameCheap normally charges $10.69 initially, whereas GoDaddy normally charges $12.99.
Yearly renewal of domain may be less or more, based on the regular cost for the domain.
Other High Level Domains
Cost of other top level domains such as .net, .org, and .info or the newer .guru, .photography, and .agency may have a higher or lower registration cost than .com domains.
Most domains will have a higher or similar renewal cost.
Cost of other top level domains such as .org, .net and .info or the newer .photography, .guru and .agency may have a lower or higher registration cost than .com domains.
Sale Domains
Some domains may be on sale because the owner of this domain who purchased it no longer needs it.
If the domain has been on sale for a long time, they may be willing to negotiate a lower price.
Sale domains will have a way to contact the seller for more details.
Sale domains can range in price from less than $100 to thousands, based on the competition and name.
Auction Domains
Some domains are available at auction because the owner of this domain who purchased it no longer needs it.
Auction domains can range in price from less than $5 to thousands, based on the competition and name.
Costs vary, but you can expect to spend around $12 annually on average
Website Hosting
Once you get a domain, you will need web hosting, which basically involves a company selling you space on it's server to store your website data and files.
Costs vary, but you are looking at about $10 to $100 annually for an average business website. However, there are exceptions.
If your website attracts a hell lot of traffic, you may need dedicated hosting. Dedicated hosting costs between 100 USD to 400 USD based on the processing power, storage and other services included. You may need to pay for the license of hosting management software such as cpanel or WHM. Some sites may need to host videos and images, this will also impact load on your website even when traffic is medium.
Paid Content Management Themes
If the developer is building your website in WordPress, you have to invest in a premium theme.
Cost is different based on the specific theme that you select, but you will likely be paying a $50 to $200 one-time fee for a beautiful theme that you can change up to fit your specific needs.
Website Planning, Design and Development Cost
This category is the large portion of your overall budget
A site can take 1 to 1,000 hours to complete; and expect to pay $25 an hour to $150 an hour.
You pay for what you get, but price alone won't indicate quality.
Images and Graphics
Basic stock images cost around $10 each, while higher-end images may cost you hundreds of dollars.
Many stock image options have improved, sometimes it's best to invest in custom images that fit your unique brand.
Content Creation
Will you be writing content for your website, or will you need outside expertise to develop the pages? If so, budget at least $25 per page of new content. Some content writers charge upto 150 USD per hour depending on their expertise.
Custom Programming Expenses
Sometimes, you just need a basic website to get your business. Other times, the functionality you need is more advanced, such as e-commerce capabilities. Here are a few additional costs to factor into your budget. Programmers cost varies from 5 USD per hour to 100 USD per hour depending on the programmer profile.
E-commerce Shopping Carts, Catalogs and Payment Processing
If you need this functionality, plan to pay anywhere from $1,500 to $5,000.
Maintenance Costs
Some websites never change till they die, but others keep changing. You may need to add information, change images, customize flow or add functionality. Higher the changes, more expensive it becomes.
You need to get to agree on a maintenance service from your web developer to ensure that they don't rip you off in the name of changes. You need to make sure they will help resolve any unknown bugs till the time you plan to keep the website online.
Mandatory software upgrades to make sure the website keeps running – Mostly, these are security updates in the content management system or programming language.
Total Cost
Here, you may have a sense of what is involved in building your website. Here are the general price ranges.
Basic Website — Basic website will allow you to brand and market your company, showcase your services and products. However, it may not have the features such as a blog or social media tools.
Price range: $2,000-$10,000+
Advanced Website — In this you have all the components of a basic website. And also have some extra features like a super design layout, e-commerce etc
Price range : $7,500-$30,000
Custom Website — For a large business with complex web development, custom website is suited. It includes social networking, blogging, e-commerce etc.
Price range : $15,000-$100,000
Visit us for more details : http://intuisyz.com